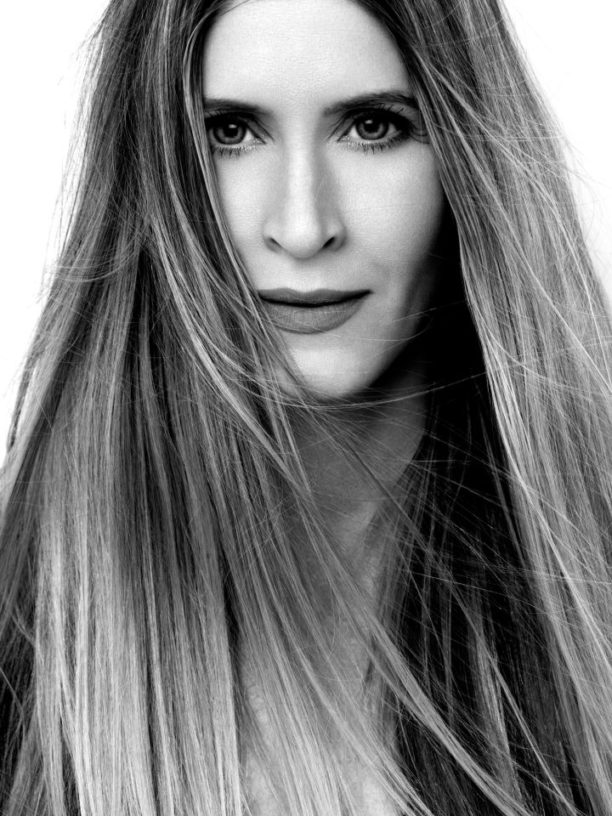 Oggi vi presento Jill Tomandl, Direttore Creativo di Stila Cosmetics e package designer di fama internazionale. Adoro il make up di Stila, credetemi, non riuscirei più a fare a meno degli ombretti tie-dye e presto pubblicherò il mio -Stila Essential- con tutti i prodotti che non possono mancare nel mio beauty. Ringrazio Michela Ceruti, la mia Make up Pusher, che ha realizzato quest' intervista per noi e in futuro ci parlerà d' innovazione, prodotti e marchi di skin care e make up. Buona lettura!
Jill Tomandl is the Chief Creative Officer of Stila Cosmetics, an award-winning package designer and an industry leader of prestige product and package innovation and development. Her package designs and products have been featured in magazines including Vogue, W, WWD, Glamour, Elle, Nylon, Lucky, Seventeen, People Style Watch and on television including E! News, Rachel Ray, and The Today Show. She is the inventor of the patent pending Stila Smoky Eye Talking Palette and Stila Color Wheel Palette.
Her artistic, custom leather clothing designs have been featured in an array of media including the cover of Spin magazine, Apple i-pod ad, Pepsi commercial, Rolling Stones tour, film, fashion editorials and worn by several celebrities.  Jill has a B.S. in Packaging Engineering from Michigan State University and studied Fashion and Graphic Design. She is inspired by music, fashion, art, nature, travel, vintage, interesting materials and all things unique.
Jill, where do you start when creating a new beauty collection?  what's your source of inspiration?
Inspiration can come from anywhere. The collection can start with a theme, a formula or new manufacturing technology, package design, or a beauty industry or fashion trend. Fashion, art, interesting materials, nature, travel and music have been sources of inspiration to me for collections over the years. It is extremely important to be innovative and have a unique point of difference to make items special. Products must be beautiful and perform. I prepare a Creative Brief with a mood board, color and pattern trends, fashion, product, raw material and packaging inspiration for each season.
And, what inspired you to create the Countless Color Pigments?
When Michela Ceruti from B. Kolor showed me a sample of the new technology for Countless Color Pigments, I thought is was the most beautiful eye shadow ever! I immediately thought of tie dye or stage lights at a concert. I have always wanted to launch a collection inspired by the Summer Music Festivals, so this was the perfect product to showcase. Giordano Valsecchi is a brilliant powder chemist who created this technology.
Could you please tell us why the Countless Color Pigments are so unique? 
The visual, water color effect is manufactured by a top secret process. Several looks can be created by with one palette. Each color can be used individually, the colors can be blended side by side, all shades can be swirled together and you can draw a line across the powder to create a multi-color effect. The powder can be brushed off to return to the original design and each color will remain the same until the end. The product applies smooth and is long lasting.
What's the best part of your job?
I love my job!  The Creative process is my favorite part. I look at each product or package as an art project. Since I am a designer and an engineer, I love coming up with new concepts for collections and working on all aspects of the product launch: from working with the chemists to create the products, designing the packaging, and directing the photoshoots. I love to travel and find it very inspiring.  Making people happy!  Women love cosmetics!!!
What's your favorite makeup product ever? 
Stila Stay All Day Liquid Lipstick is my favorite makeup product ever. The intense matte, color stays on your lips and does not transfer.  It makes it easy to wear bold colors.
And what's the "never without" one?
There are a few. All Stila, of course, except one.
–Stila Illuminating Powder Foundation
–Stila Convertible Color for cheeks
–Stila Stay All Day Liquid Lipstick
-Stila Mascara that will launch in the Spring of 2014.
I must admit, I can live without YSL Toucher Eclat for under the eyes and on the lids.
Do you feel like sharing with us the hottest make up trends for this fall / winter?
The hottest trends for Fall are:
-Metallic finishes
Stila is launching Magnificent Metal Foil Finish Eye Shadow that has the most unique texture I have ever seen.  The texture is like gold leaf when it is dry.  After the primer to the product, it turns into liquid metal and creates stunning sparkle on the eyelids.
-Shiny, vinyl, high pigment finishes
-Berry, Plum and Merlot color trend for the Lips
-Cobalt eyeliner- The cobalt cat eye was a big statement on the New York City runway.
-CC Cream- Color Correcting Cream that color corrects and brightens the skin and provides moisurization, peptides and Skin Care Benefits
The Stila CC Cream starts out green to instantly color correct redness. As you continue to apply and blend microencapsulated pigments break open to release your perfect foundation shade in a dewy, lightweight, natural finish.We also launched CC Stick with SPF 20. The color correction and skin care benefits are in the green core.