Per anni considerata solo la sorella minore di quella macchina da guerra che è Beyoncè, Solange Knowles negli ultimi anni è definitivamente uscita dall'ala protettiva di Queen B e spiccato il volo verso uno stile musicale e personale tra i più sofisticati in circolazione.
L'ultimo album "A seat at the table", terzo lavoro in studio, arriva dopo il successo dell'EP "True" del 2012. Se per ascoltare un album intero abbiamo dovuto aspettare circa 8 anni (l'ultimo era "Sol-Angel and the Hadley St. Dreams" del 2008 con il singolo tormentone I decided), l'attesa è stata più che ripagata da questa piccola opera di new soul.
21 brani che, come dice il titolo, rappresentano una vera e propria conversazione a tavola, dove intervengono amici tra cui Q-Tip, Master P e il fedele Blood Orange, e familiari (babbo e mamma Knowles, Kelly Rowland). Un vortice di suoni, parole ed emozioni scritti e composti dalla stessa Solange, che la dicono lunga su quanto la sorella di Beyoncè sia ormai diventata un'artista a tutto tondo di rara eleganza non solo nel campo musicale.
I suoi video, dall'allegro e retrò "Losing You" del 2012 al recente "Cranes in the sky" dove indossa circa venti outfit diversi, sono una combinazione di stili degni di Janet Jackson; così come il suo senso della moda stupisce ogni volta: dall'esuberante e pomposo outfit giallo limone di David Laport sfoggiato al Met Gala 2016, a testimonial della nuova campagna di Michael Kors, passando per tutta una serie di fashion designer più o meno famosi (Acne Studios, Issey Miyake, Rosie Assoulin) che Solange seleziona e indossa con un senso del gusto innato. E' ormai una fashion icon e le gallery sulle riviste patinate non si contano più. Non c'è da stupirsi quindi che ogni suo lavoro emani stile, tanto colore, divertimento, caratteristiche genetiche della famiglia Knowles.
Perché la musica, e la moda soprattutto, cosa sono se non divertirsi a creare mischiando forme e generi?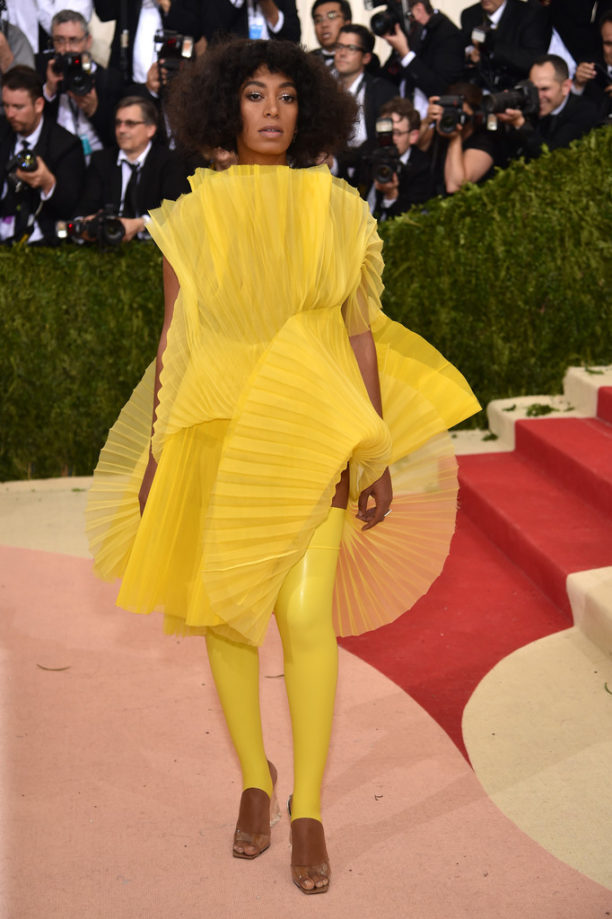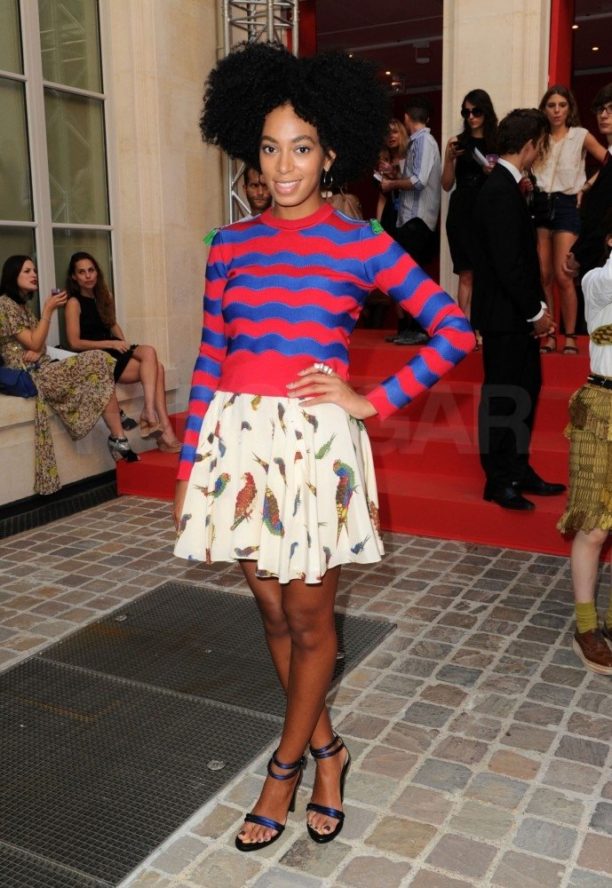 Pushed by Luisa Lenzi