#TEXTILE è un progetto di Istituto Marangoni in collaborazione con Max Mara e The Woolmark Company. Un'iniziativa voluta dall'istituto di moda per permettere ai giovani studenti in fashion design, in chiusura del loro percorso di studi, di entrare in contatto con due realtà operative e universalmente note. Focus assoluto sul tessuto: la lana che è stata declinata e interpretata secondo la personale sensibilità di 9 creativi chiamati a creare una collezione per l'a/i 2017-2018.
In occasione della chiusura del progetto la boutique Max Mara di Corso Genova a Milano ha ospitato, lo scorso 27 ottobre, un cocktail durante il quale i ragazzi hanno potuto esporre le loro creazioni e comunicare il proprio punto di vista. Diversi brand del gruppo Max Mara (oltre alla capofila anche Max&Co, iBlues, Sportmax e Sportmax Code) sono stati il punto di partenza per elaborare una collezione che rispecchiasse i codici di maison. Il risultato è stato sorprendente: i nove compagni di studi hanno saputo raccontarci una visione unica e originale riscrivendo l'uso della lana Merino grazie al prezioso supporto di The Woolmark Company. Il focus sul prodotto, sulla confezione e sul tessuto non ha adombrato la ricerca di uno stile preciso, il racconto di una donna definita anche dagli abiti che indossa.
The Style Pusher ha partecipato alla serata realizzando un Live Facebook per dare visibilità agli studenti e raccontare questo progetto così interessante. #alwaysupportalent il claim della serata: una responsabilità che Lavinia e #TspMag sentono di voler fare propria. I ragazzi – emozionatissimi – sono stati intervistati da Lavinia che ha dato loro lo spazio affinchè potessero raccontarvi la propria visione e soprattutto entrare nel merito del processo creativo.
Durante la serata Laura Lusuardi, anima creativa di Max Mara, e The Woolmark Company hanno premiato i due vincitori: rispettivamente Martina Micci e Celeste Chiaramonte. Le due ragazze avranno l'opportunità di vivere da vicino le aziende grazie ad uno stage di tre mesi.
LE COLLEZIONI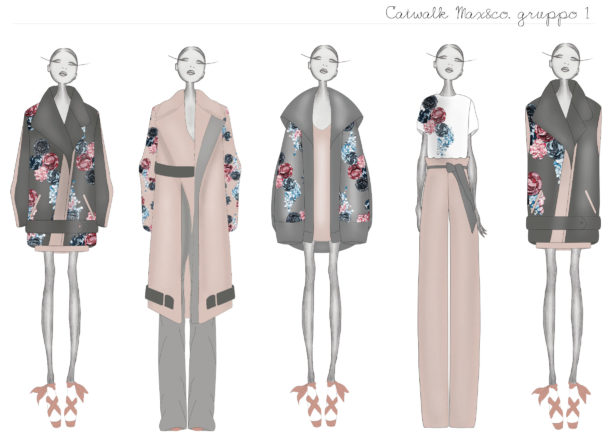 CARLOTTA FERRARI per Max&Co ha realizzato una collezione ispirata alla NY degli anni 80 in cui la femminilità dei capi fa da contraltare all'uso radicale e gioioso del colore ingentilito dai ricami fatti a mano e dalle lavorazioni all'uncinetto.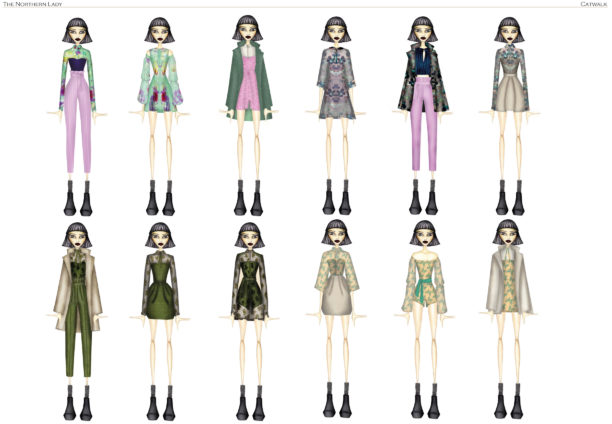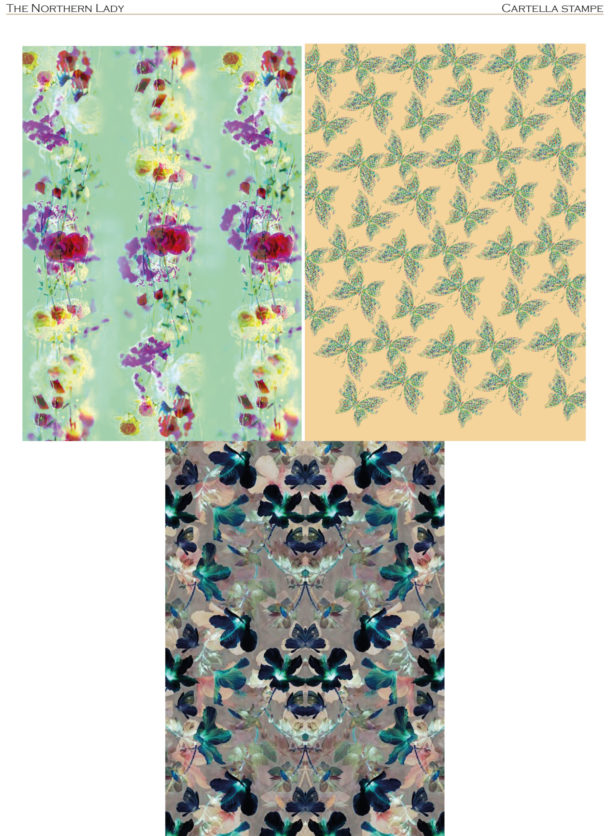 IMMACOLATA GRECO per iBlues immagina una donna "…fanciulla, spensierata, che crede nel lieto fine…" in altre parole romantica e immersa nel contemporaneo come fosse una fiaba scandinava d'altri tempi. La ricerca tessile viene esaltata dal contrasto continuo tra tessuti di grana diversa: pesanti e strutturati, fluidi e leggeri.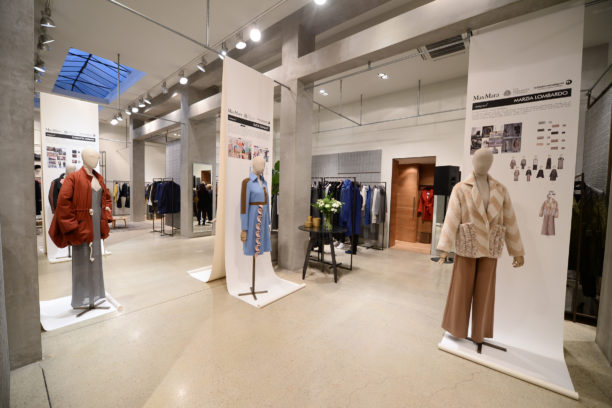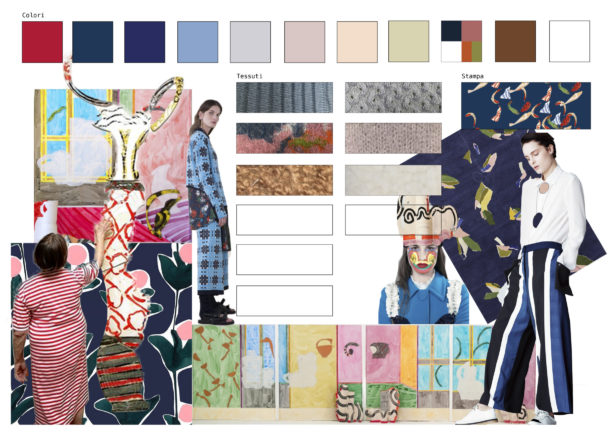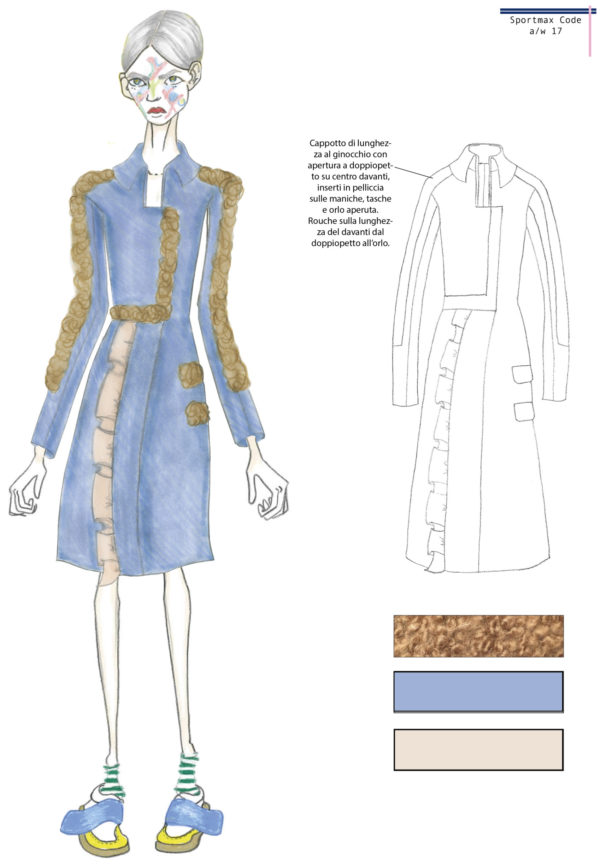 LUCIA SUNJUST TEULADA ha lavorato ad una collezione per SportMax Code che trae ispirazione da Betty Woodman, ceramista di fama internazionale. Le forme accattivanti e l'uso del colore dell'artista americana si ritrovano negli abiti pensati e plasmati per una donna eclettica.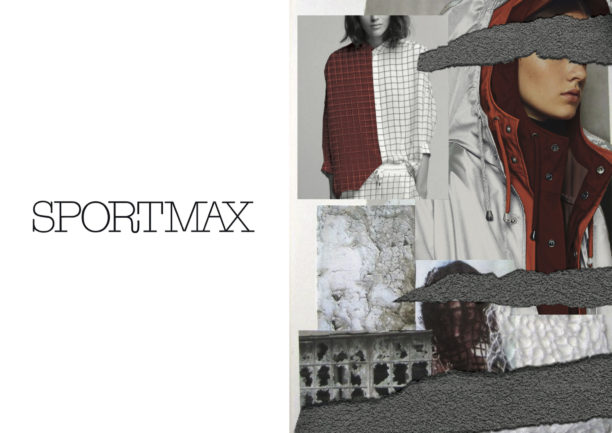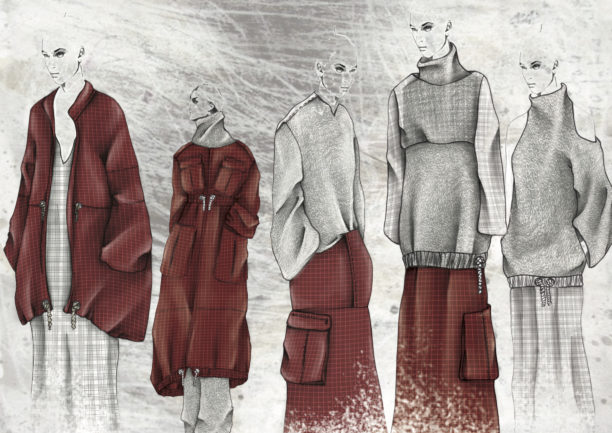 CELESTE CHIARAMONTE ha ideato una collezione che rivisita l'uso della lana a costruire giacconi da montagna, trasposti in un ambiente urbano. Questa ispirazione nasce "… dal desiderio di raccontare un momento della mia vita, è la quotidianità a suggerirmi l'ispirazione per a collezione". L'armamentario da montagna è tutto presente, comprese "… le funi da alpinismo che ho cercato di urbanizzare, usate per cingere la vita…". Ad ingentilire il giaccone very Sportamax l'abito sfibrato, dall'attitudine destroyed in linea con una tendenza molto contemporanea.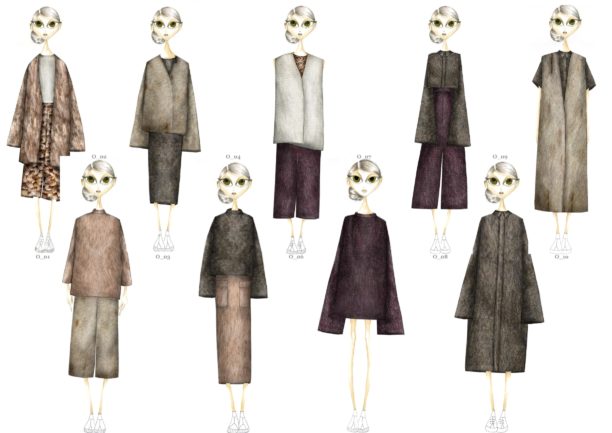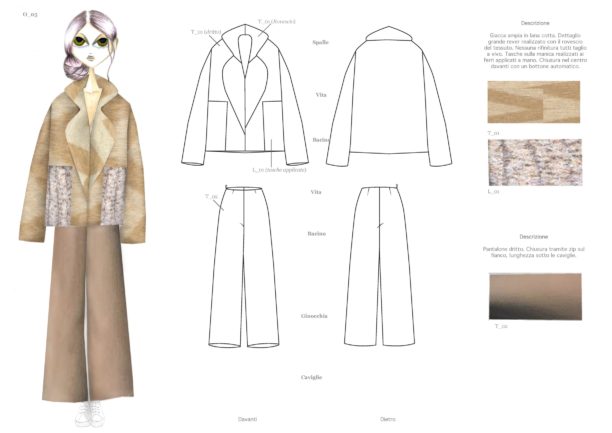 MARZIA LOMBARDO ci presenta "All you need is less": una collezione materica, dai volumi semplici che paga tributo al razionalismo minimalista. I tessuti sono il vero focus di questa collezione che racconta la bellezza imperfetta, vissuta, ruvida.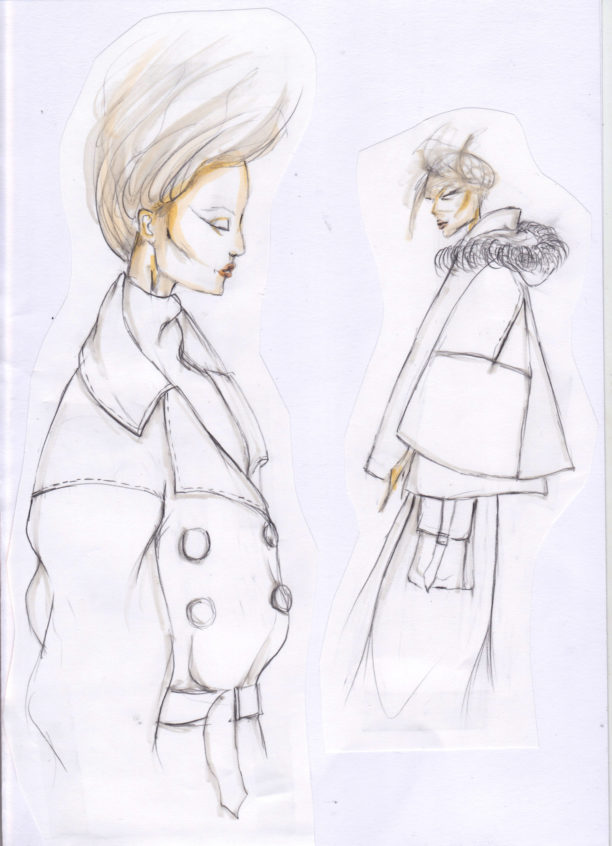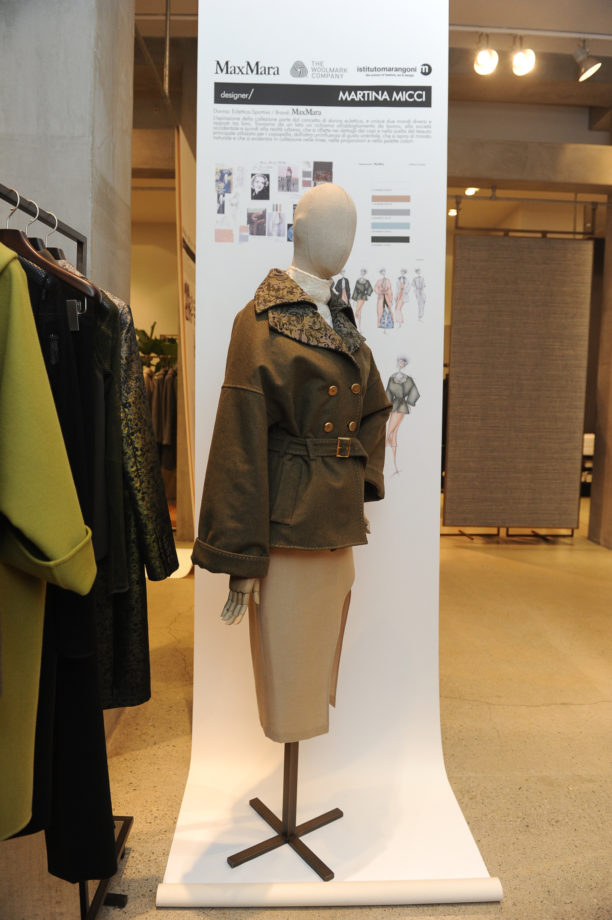 MARTINA MICCI ha immaginato una donna eclettica per Max Mara, a metà tra oriente ed occidente; è una crasi la sua collezione: il loden si fa kimono, l'attitudine urbana si scontra con la meraviglia del mondo naturale. "..La palette cromatica guarda alle opere dell'artista giapponese Hokusai. Il dettaglio dell'impuntura, infine, è un omaggio alla sartorialità di Max Mara…".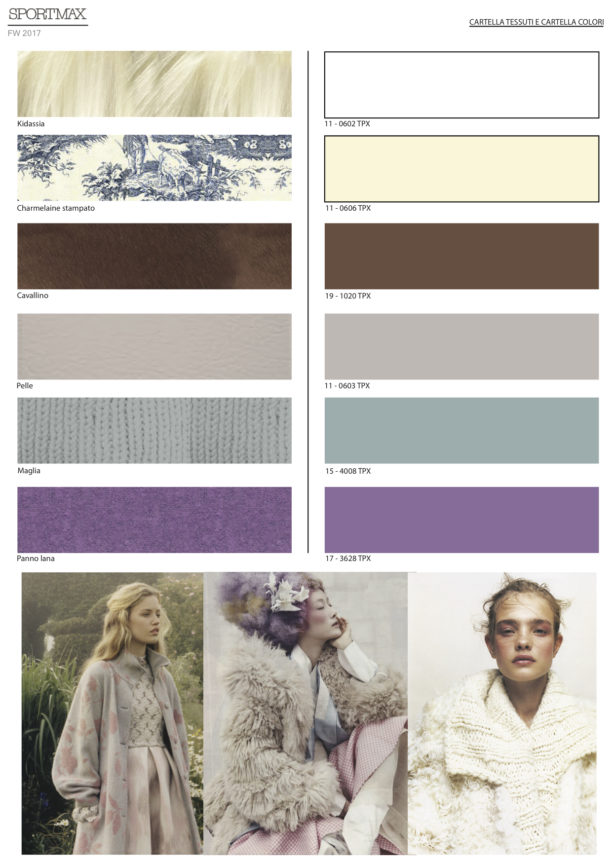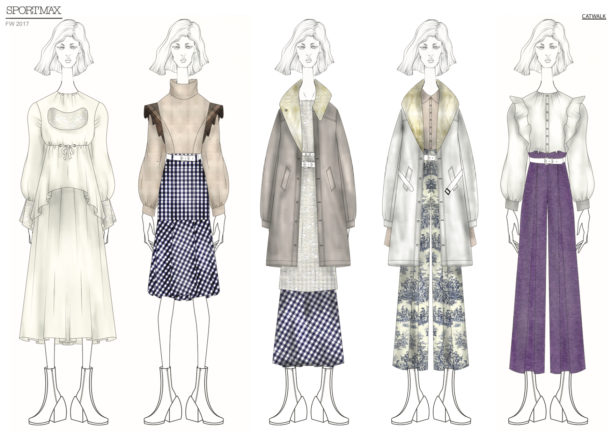 SHAMES MICHEL LUTCHMIAH ha lavorato ad una collezione estremamente romantica, ispirata al film Picnic ad Hanging Rock del 1975 e ambientato nell'Australia di inizio '900. Stupisce come il collage di epoche sia stato tradotto in una proposta molto attuale e inusuale. "…La sensazione provata guardando il film e la sua Atmosfera molto evanescente sono le reali influenze che questo lungometraggio ha avuto sulla collezione..". La toile de jouy, solitamente realizzata in cotone per tovaglie e tessuti d'arredo, è resa con la lana a sottolineare le infinite possibilità che questo tessuto offre.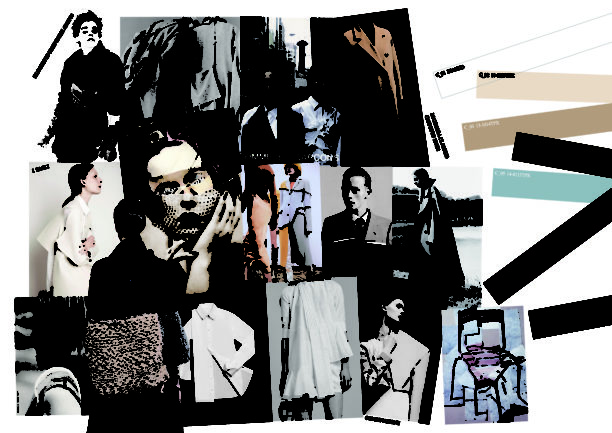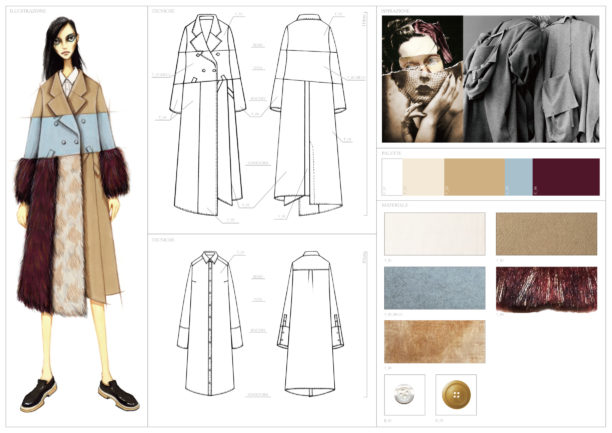 YU YAO è partito dalla scomposizione di tessuti e forme dando molta enfasi al processo di confezione. Il patchwork combina texture di lana differenti e si associa "a sorpresa" all'uso della pelliccia per un risultato "… elegante e capace di comunicare l'idea di lusso…".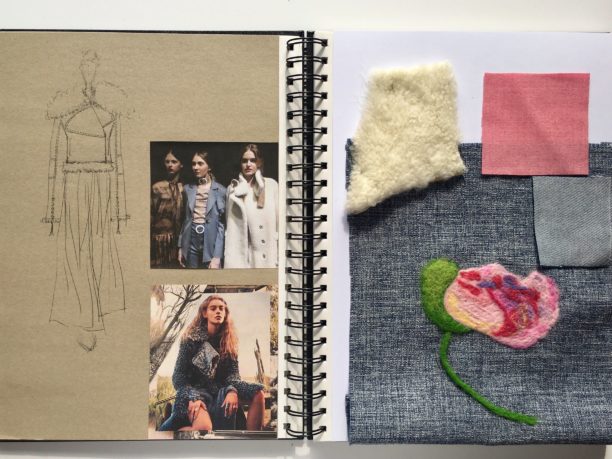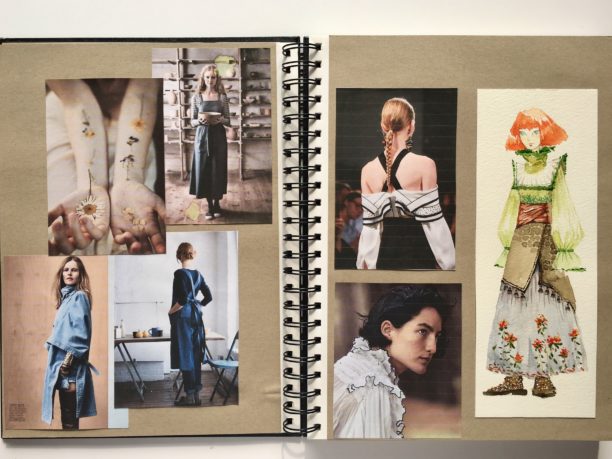 YU YUE presenta Wondeful dream: una distesa fiorita che evoca sogno e spensieratezza e progettualità per il futuro. Pensata per una ragazza contemporanea che come la giovane designer vive la frizione del presente senza arrendersi. Il giaccone cut-out paga debito a questa idea di un presente ostile ma ugualmente pieno di opportunità.
Pushed by Martino Carrera