In questa rubrica parleremo di stile, con artisti e personaggi che non "appartengono" necessariamente al mondo della moda, anzi. La contaminazione delle arti è l'unica risposta ad una ricerca incessante, che questo mondo richiede per definizione. La moda ha senso se e solo se, la si interpreta ad ampio raggio, si trae ispirazione da ogni cosa, da ogni disciplina, da ogni singola arte. Per questo motivo, oggi, un Dj Romano ci parlerà di Street Style, ma anche della NY anni 90 e di cosa vede dalla sua consolle.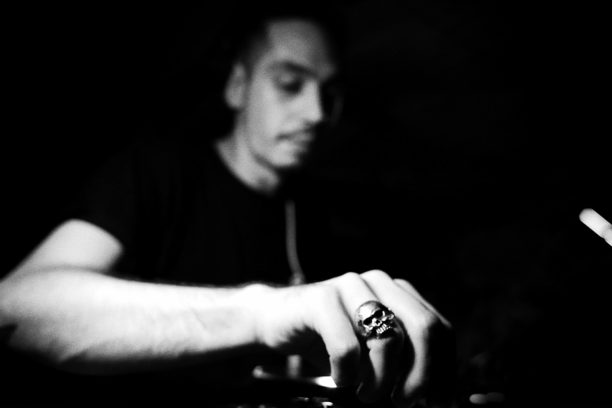 Lazy Ants aka Filippo Fiorini è un dj e producer nato a Fiuggi , ma romano di adozione. Nel 2000, appena ventenne, si sposta nella capitale e così inizia la sua carriera da producer, da subito attira l'attenzione di numerosi blog come Big Stereo e Discobelle, mentre la sua carriera da Dj inizia qualche anno più tardi quando la crew di Deepsession lo lancia nella scena del clubbing romano.  Da qui a poco nasce il progetto Lazy Ants , all'inizio in collaborazione con Nt89, che viene da subito supportato da nomi come Congorock , Crookers and Bloody Beetroots. A breve iniziano ad arrivare i primi importanti remix come Steed Lord, Crookers , Act yo Age , Larry Tee , Lauren Flax , Kubo , Blatta & Inesha Feat Congorock per Label come Southern Fried, Man recordings e Ultra. Per tutte le news, leggete qui.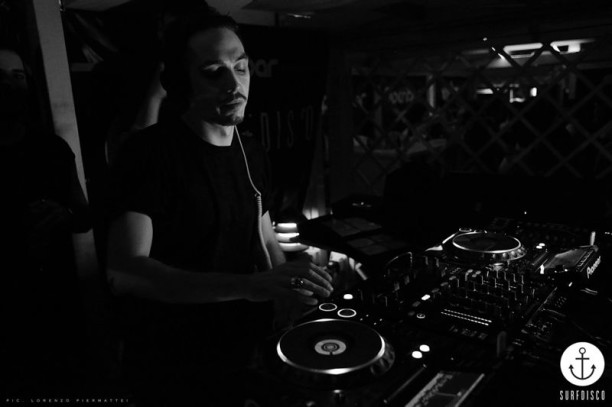 Filippo è stato il primo che ho contattato e ovviamente non è un caso, Dj e Producer, ha una passione sfrenata per la moda ed è un vero pozzo di idee. La sua cultura in questo campo è disarmante, ci consiglierà tanti di quei brand che faremo fatica a stargli dietro! A lui devo l'idea degli "Essential" su The Style Pusher, e anche l'ultimo input per mettere il blog online entro la fine di luglio. In teoria avrei dovuto aspettare un altro po', ma abbiamo talmente tante cose da dirvi che ormai non stiamo più nella pelle.
Sei sempre "total black" spacciami il tuo stile! 
Ahahah tipo becchino!?
Bè, innanzitutto il nero ha un sacco di "pro": ti fa sembrare piu magro, si può abbinare su tutto, e' elegante e "fa effetto". Di contro, diciamo che d'estate non è molto consigliato (per il caldo) e tornando al discorso del becchino, quando passi la gente fa gli scongiuri! A parte gli scherzi, mi sento a mio agio con il Nero, non riesco a vestirmi colorato, semplicemente non sarei me stesso. Negli ultimi anni ha preso piede il "total black" nella moda e questo ha stimolato la mia fantasia nell'abbinamento di tagli e tessuti, rigorosamente neri, nessuna sfumatura.
A ruota libera: consigliaci subito qualche brand.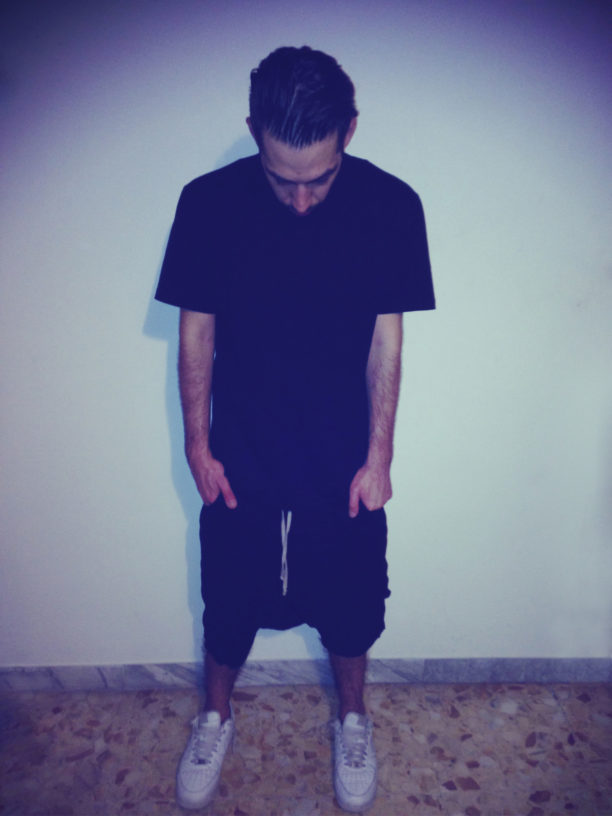 Moda del passato: periodo storico in cui saresti voluto vivere e per indossare cosa? 
Forse tra Compton e New York, alla fine degli anni '80, primi anni '90. 
Mi sarebbe piaciuto essere in un video degli N.W.A
(che poi sono il mio gruppo preferito) come
Straight Outta Compton
o
Express Yourself
 : total black ed Air Force 1 bianche. Avrei voluto conoscere Basquiat e tutto il movimento della Factory
,
almeno negli ultimi anni! Insomma, si parla di un periodo super prolifico anche per il Rap, considerato quasi come "un'età dell'oro" per questo genere, i
n questi anni ci sono state le prime sperimentazioni
, vedi ad esempio Afrika Bambataaa che 
campiona i Kraftwerk. 
Ci sarebbe davvero troppo da dire su questo periodo storico, che ha visto nascere gruppi come Public Enemy, N.W.A, A Tribe Called Quest.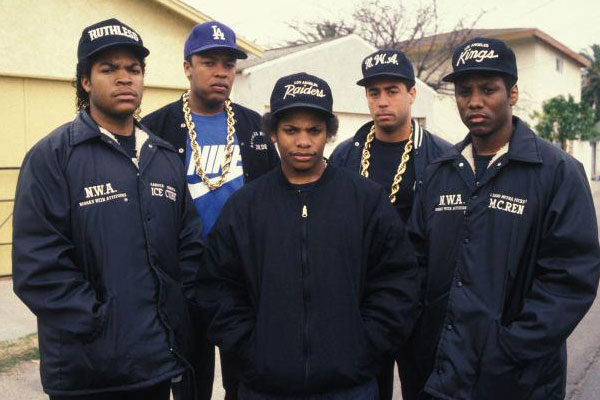 Negozio al quale fare assolutamente visita e uno shop online sul quale navigare o fare ricerca?
Le tue "Icone"?
Sicuramente
James Lavelle
, lui per me è proprio un mito , è stato uno dei primi a pensare ad un progetto "trasversale" coinvolgendo musica, arte e moda, con la sua label
MO WAX
 (etichetta discografica Britannica) ha lanciato personaggi del calibro di Dj Shadow e Dj Krush. Con il progetto
UNKLE
 , ha collaborato praticamente con tutti: da Thom Yorke a Mos Def, da Josh Homme a Ian Brown, Liam Gallagher, Roots Manuva e via dicendo. Uno dei primi a lanciare un proprio brand lavorando con marchi e personaggi di spicco dello Street Style mondiale come ad esempio Kaws, Futura, Nigo di Bathing Ape, Neighborhood, VisVim, Nike, Cloth. Sono molto legato a questo personaggio,
mi piacerebbe riuscire a fare anche solo il 5% di quello che ha fatto lui, lavorativamente parlando.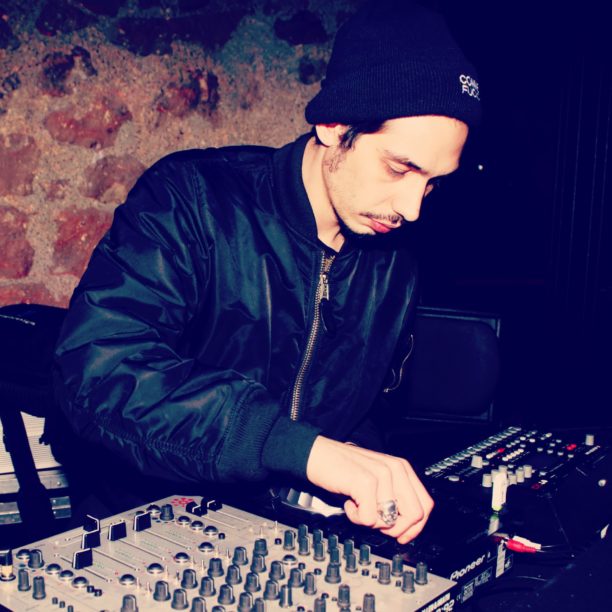 Mi è capitato di salire in consolle e di rendermi conto di quanto sia interessante e "panoramico" il punto di vista del dj sul suo pubblico. Guardare la pista è come osservare un grande "moodboard" di tendenze moda, cosa vedi dalla tua consolle?
Sarò sincero e critico, dalla mia consolle non vedo cose belle. Non vedo ricerca e, soprattutto, interesse verso il nuovo sia nella moda che nella musica. Quando suoni un pezzo nuovo, quando proponi un nuovo genere, il pubblico resta "spiazzato" e poi si ferma lì, a quella reazione, non va oltre, non è curioso di sapere qualcosa in più. Cosi anche nella moda, probabilmente a volte è meglio seguire la massa per non essere criticati. Spero sempre che le cose cambino, che la gente inizi a sperimentare e a guardarsi intorno con un pò di sana curiosità.
Il tuo motto è "Mai na' gioia".  
"A Filì a sto gggiro ce ne hai regalate tante de gggioie" grazie!  Non ti resta che salutarci con uno dei tuoi pezzi!
E' un mio vecchio pezzo, al quale sono molto legato! 
Info