La primavera è ormai inoltrata e questa stagione, un po' come l'autunno, porta con sè graditi ritorni per le serie tv. Mai come quest'anno però i ritorni arrivano anche da parecchio lontano.
Ecco 4 serie tv da gustare in questa primavera 2017.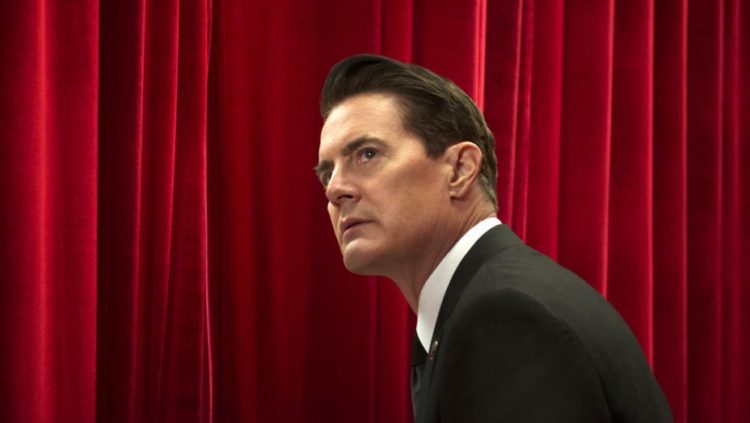 Twin Peaks – Season 3
Se ne parla da anni, 25 all'incirca, ed è stato l'annuncio più sorprendente dell'anno: il ritorno della serie cult di David Lynch Twin Peaks adesso è realtà. Ha debuttato in questi giorni su Showtime ed è già l'evento televisivo del 2017. Creata da Mark Frost e David Lynch, torneremo nella misteriosa cittadina tra le montagne dello Stato di Washington con gran parte dei personaggi delle prime due stagioni andate in onda nel 1990 tra cui l'agente Dale Cooper (Kyle MacLachlan), la defunta Laura Palmer e suo padre (Sheryl Lee e Leland Palmer), la "a volte malvagia" Audrey Horne (Sherilyn Fenn) e Gordon Cole dello stesso Lynch.
The Handmaid's Tale
Altra serie TV lungamente attesa, The Handmaid's Tale, tratto dall'omonimo romanzo di Margaret Atwood del 1985, ha debuttato sulla piattaforma Hulu lo scorso 26 aprile. 4 episodi di un'ora ciascuno che raccontano di un futuro distopico in cui la società di Gilead, un tempo nota come Stati Uniti d'America, è governata da un regime misogino ed estremista che auspica un ritorno ai valori tradizionali della società basati prevalentemente sugli insegnamenti biblici. A capo di Gilead c'è il Comandante (Joseph Fiennes), che schiavizza le poche donne fertili rimaste per tentare di ripopolare il mondo. Offred (la bravissima Elizabeth Moss), un tempo donna libera e ora una delle ancelle del Comandante, cerca di sopravvivere alla crudeltà della società in cui vive e al tempo stesso ritrovare la figlia perduta.
Unbreakable Kimmy Schmidt – Season 3
Creazione originale Netflix arrivata alla terza stagione (19 maggio il rilease), se non conoscete ancora il mondo pazzo, non-sense ma in fondo estremante reale di Kimmy, dovete recuperare. La serie, creata da Tina Fey, racconta la storia della ventinovenne Kimmy Schmidt (Ellie Kemper) mentre cerca di cominciare una nuova vita a New York dopo essere stata salvata da una setta apocalittica in Indiana. La storia si apre con il salvataggio di Kimmy e di altre tre donne dal bunker sotterraneo in cui sono state rinchiuse per quindici anni dal Reverendo Wayne Gary Wayne (John Ham). Determinata a riprendersi la sua vita e piena di ottimismo, Kimmy decide di andare a New York, dove conosce l'anziana Lillian Kaushtupper (Carol Kane), si trasferisce nell'appartamento dell'attore Titus Andromedon (Tituss Burgess) e trova un lavoro come baby-sitter presso Jacqueline Voorhees (Jane Krakowski), una signora dell'alta società. Con il loro aiuto, Kimmy cerca di adattarsi a un mondo a lei sconosciuto e di riprendersi la vita da adulta. In questa terza stagione ne vedremo delle belle.
Leftovers – Season 3
Terza e ultima stagione per una delle serie più belle e misteriose degli ultimi anni.
Alla base di una trama che cambia e si evolve anche all'improvviso episodio dopo episodio c'è la sparizione, improvvisa, in un giorno di ottobre, del 2% della popolazione mondiale (140 milioni di persone). Alcuni si convincono che la Terra sia stata colpita da un qualche fenomeno biblico, altri rifiutano di vederlo come un evento mistico, ma nessuno, in realtà, sa veramente cosa sia accaduto. La serie ha inizio tre anni dopo l'evento, seguendo le vicende della comunità di Mapleton, dove sono scomparsi nel nulla oltre cento abitanti.
Questa era solo l'inizio della prima stagione. La terza cosi come la seconda sono pressochè impossibili da raccontare. Se vi incuriosisce il consiglio è di recuperarla all'istante.
Pushed by Luisa Lenzi