Che domenica uggiosa..tipica autunnale (non tipica Milanese, sfatiamo subito questo mito please!)
Insomma, decido di andare a correre sul Naviglio Grande, esatto, ho proprio detto correre. Ammetto subito che alla fine si è trattato di una camminata veloce, la mia resistenza è quasi pari a zero, e meno male aggiungerei, perchè mentre "camminavo veloce" ascoltando per l'ennesima volta "La canzone che scrivo per te" dei Marlene Kuntz…ho scoperto il Paradiso delle Ceramiche!
What a gloomy sunday! Last sunday, I went for a run on the  Naviglio Grande area. Ok, i want to be honest: it was just a "walk"! 😉 Walking fast and listening for the umpteenth time "La canzone che scrivo per te" by Marlene Kuntz (Italian alternative rock band) I found out an amazing ceramics studio!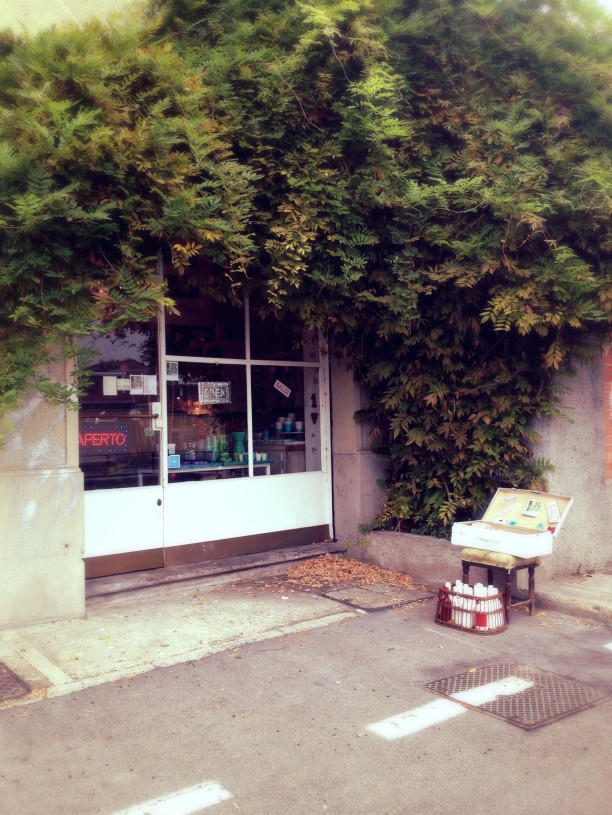 "Mariavera Chiari, architetto e designer, si occupa di ceramica dall'età di 12 anni. Nel 2000 ha cerato il suo marchio MV% CERAMICS DESIGN con cui segna la sua collezione  di ceramiche per la tavola e il giardino. Dai pezzi unici alle piccole serie, tutta la collezione ha un tocco unico, fresco e solare. Presente dal 2002 al Salon Maison&Objet di Parigi la collezione di ceramiche MV% si trova in vendita in negozi di tutto il mondo. Nell'atelier sul naviglio si possono comprare direttamente i pezzi e si possono scovare anche delle interessanti fine serie."
The entire collection has a unique flair: fresh and sunny! Since 2002, you can find MV% CERAMICS DESIGN in the "Salon Maison & Objet "in Paris. The collection is on sale in stores, all around the world!