Lorde è cresciuta. Sono passati quattro anni da quando, sedicenne semi-sconosciuta ma con un appeal tale da impressionare David Bowie – «Lorde è il futuro della musica», aveva dichiarato il Duca Bianco – scalava le classifiche di mezzo mondo col singolo Royals. Ora la cantante neozelandese di anni ne ha venti, è famosissima e il suo ultimo album pare confermare la profezia bowiana: Melodrama, uscito il 16 giugno, prosegue felicemente sulla strada aperta da Pure Heroine. Ma con qualcosa in più: perché negli anni che separano i due album Lorde ha attraversato e concluso la sua adolescenza, con tutto ciò che questo comporta. Ha avuto una storia d'amore, che è finita. E Melodrama parla anche (e soprattutto) di questo.
Il singolo d'apertura, Green light, è una dichiarazione d'intenti ("brand new sounds in my mind"), con una Lorde che se nelle strofe si strugge per la fine della sua love story, nei ritornelli si scatena su ritmi disco dichiarandosi pronta alla rinascita, annunciata dalle "luci verdi", emblematico segnale di una vita pronta a ripartire ("I see the green lights, I want it"). Ciò che segue è un'equilibrata commistione tra ritmi elettro-pop con qualche tocco di r&b: Homemade Dynamite, Supercut, Perfect Places, Sober e ballad più intimiste come la struggente Liability, dove la ventenne ammette con triste lucidità "I'm a liability for everyone", o Writer in the Dark, in cui giura all'ex un amore imperituro "I'll love you 'til my breathing stops" senza dimenticare di maledirlo un po' "Bet you rue the day you kissed a writer in the dark".
Melodrama è il parto di un periodo difficile, senza risultare però cupo o deprimente, ma alternando il dolore della perdita a quegli attimi di euforia in cui il pensiero della libertà e delle infinite possibilità che essa apre non fanno paura, ma scorrono nel sangue come adrenalina. O come l'alcool e gli eccessi descritti in Perfect Places, il secondo singolo ufficiale dell'album ("All of the things we're taking/'Cause we are young and we're ashamed/Send us to perfect places), che spazza via ogni residuo d'innocenza adolescenziale: Lorde ha vent'anni e non è una santa. Il fidanzato la lascia? Lei soffre, certo, ma va anche a ballare, si ubriaca, esce con altri ("Meet somebody, take 'em home/Let's kiss and then take off our clothes" canta in Perfect Places).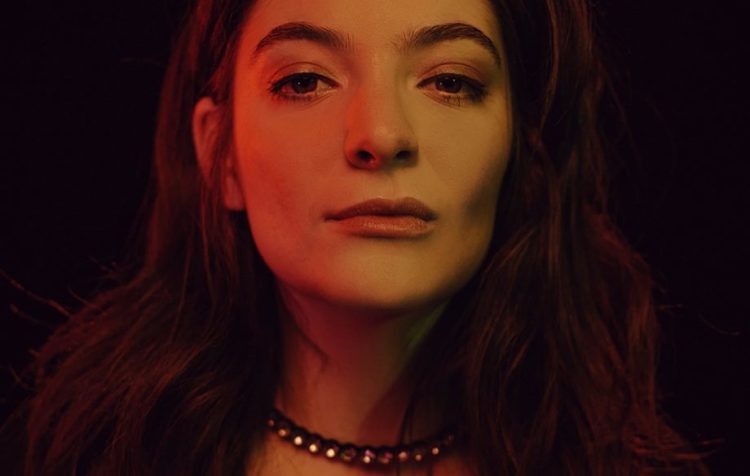 Insomma, la giovane neozelandese nella sua sofferenza amorosa è molto più Lady Gaga che Lana del Ray o Adele: vuoi per indole (dichiaratamente femminista), vuoi perché come cantava Guccini "a vent'anni è ancora tutto intero, a vent'anni è tutto chi lo sa". E chi lo sa davvero come continuerà il percorso artistico di Lorde. Senz'altro è partito, e continua, parecchio bene.
Pushed by Gloria Presotto