Chiudete gli occhi, cliccate play. La voce liquida e delicata che sentite probabilmente potreste associarla a Lana Del Rey o a qualcosa che ricorda Lorde, o Adele degli inizi. Niente di tutto ciò. Lei ha solo 15 anni – avete capito bene, 15 – scrive canzoni da quando ne aveva 11 insieme al fratello (che scrisse per lei Ocean Eyes) e pensa che l'amore sia "cadere giù da una scogliera contornata da cieli di guerra color napalm".
Billie Eilish (O'Connell il cognome), da Los Angeles, si sta affacciando a piccoli passi nel mondo della musica che conta, collezionando già interviste per Vogue, Interview Magazine e Nylon. La prima canzone la scrisse a 8 anni e suo fratello Finneas (classe '97, anche attore in Bad Teacher con Cameron Diaz, Glee e X-Men Apocalipse) è la persona che la ha introdotta nella musica, cantando insieme nel Los Angeles Children's Chorus, con cui continua a comporre e ad esibirsi.
Tutto iniziò a novembre 2015, quando postò su Soundcloud Ocean Eyes che attirò l'attenzione degli addetti ai lavori, su tutti il dj Zane Lowe e arrivò a 2 milioni di ascolti su Spotify. Nonostante sia nel pieno dell'adolescenza, l'audience di Billie richiama tanti adulti e voce e testi sono di una profondità unica. Nessun problema per lei che, dimostrandosi molto più matura della sua età ha raccontato: "I feel like it's not really a certain age. I don't really see it as a bunch of adults or a bunch of kids, or even a bunch of teenagers. I mean, if you like it, you like it. It's great because they don't treat me like a child, because I've always looked older and acted older than I am".

A fine febbraio è uscito il nuovo pezzo Bellyache, un mix di elettronica e chitarre ritmiche, preludio forse ad un primo album con la major Interscope. Per adesso le canzoni di Billie Eilish si possono trovare su iTunes, YouTube e sulla sua pagina di Soundcloud. Per vederla dal vivo invece bisogna spostarsi negli States. Con queste premesse non resta altro che ricordarsi bene il suo nome: Billie Eilish, the next big thing.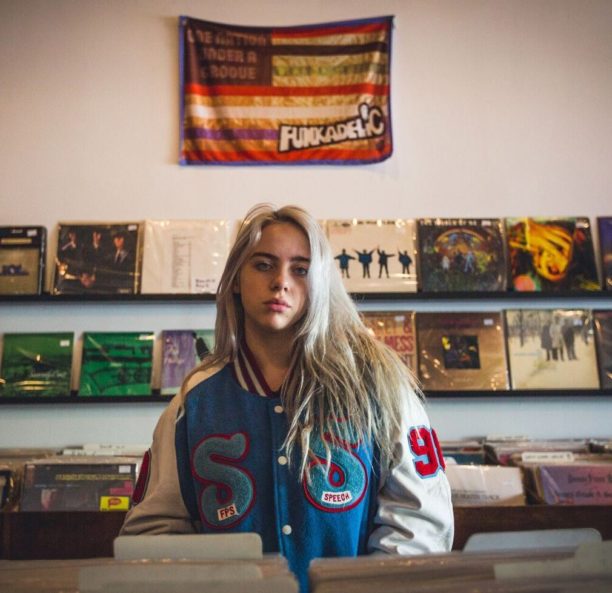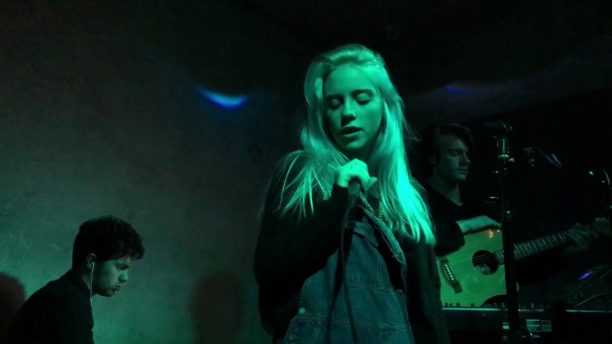 Pushed by Luisa Lenzi