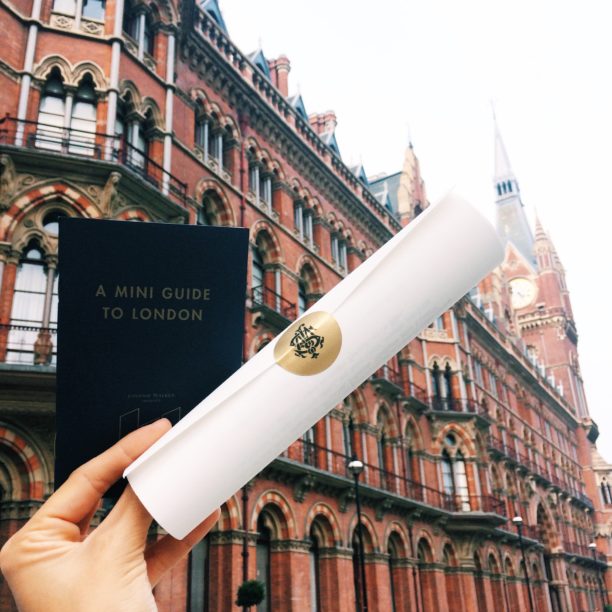 Un' esperienza unica, uno spettacolo teatrale, un viaggio all'interno del mondo di Johnnie Walker, brand leader tra gli scotch Whisky.
Uno spettacolo complesso e articolato, all'interno del
"Merchant Taylors", antica residenza Inglese
 nel centro di Londra: musica, danza e teatro unite ad un percorso gastronomico di altissimo livello. La stimolazione dei sensi, attraverso i cinque aromi: fresco, fruttato, maltato, legnoso, speziato. E' stata un'esperienza unica e meravigliosa, un'atmosfera densa di eleganza, storia e autorevolezza, allo stesso modo divertente e rilassata, con un tocco british. Siamo usciti dall'hotel nel tardo pomeriggio, abbiamo goduto la vista di una
Londra dolcemente frenetica
, che mi ha stupita con un clima mite e piacevole.
A unique experience, a show at the theatre, a journey inside the world of Jonnie Wlaker, leader brand among the whisky scotch. A complex and articulated show, set inside the "merchant Taylors" ancient British residence located in the heart of London: music, dancing and the theatre comined with a very high level culinary itinerary. The simulation of senses, through five aromas: fresh, fruity, woody, spicy. It has been a unique and beautiful experience, an environment full of elegance, history and prestige, but at the same, time pleasant and relaxed, with a British touch. We went out from the hotel in the late afternoon, enjoyed the view of a softly chaotic London, that surprised me with a mite and nice weather.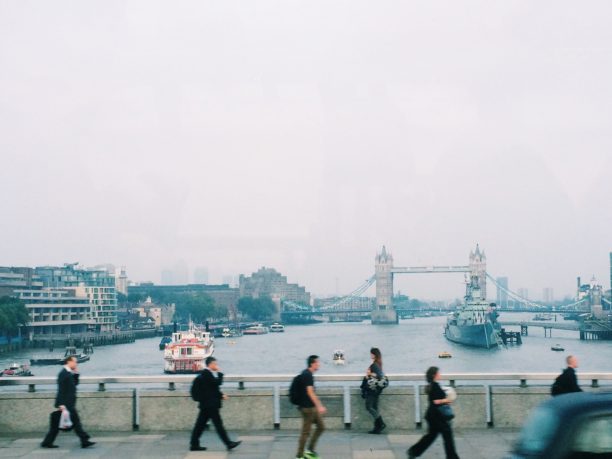 Arrivati al Merchant Taylors, siamo entrati dalle antiche cucine, accolti da uno chef e altri camerieri "in costumi d'epoca" e abbiamo iniziato il nostro percorso, guidato, alle varie degustazioni. Ogni stanza, ogni angolo di questa splendida location, era allestito per farci provare un'esperienza unica e particolare, per fare un esempio, la "nuvola di Whisky": siamo stati guidati all'interno di una struttura di vetro che ricreava una vera e propria nuvola all'aroma di Johnnie Walker! Dalla signora che leggeva le carte nell'anticamera delle toilette, siamo passati per la sala dei pittori, il giardino con lo spara-fiamme, la degustazione in ghiaccio all'interno di una stanza trasformata in una grotta polare, fino al musicista performer, che allietava noi e Jude Law, suonando con grazia bicchieri di cristallo.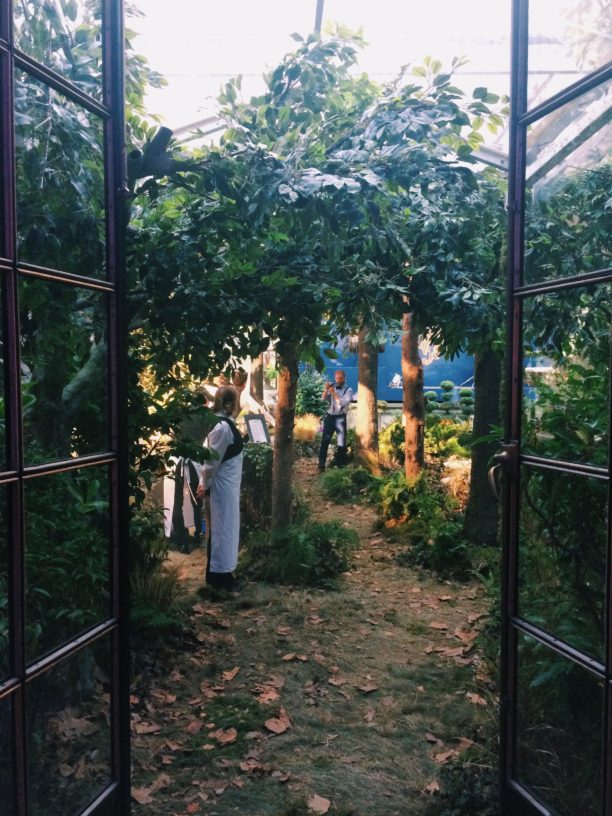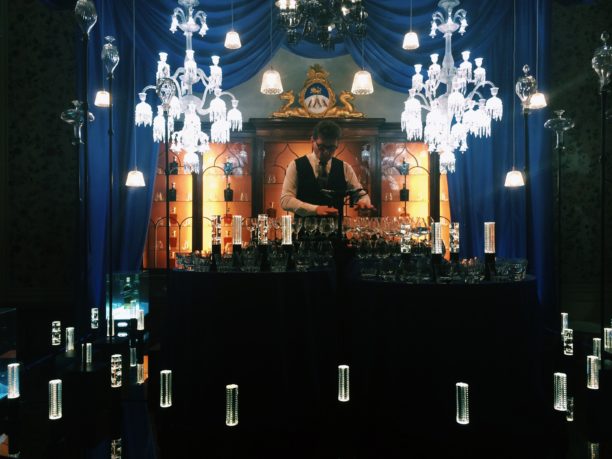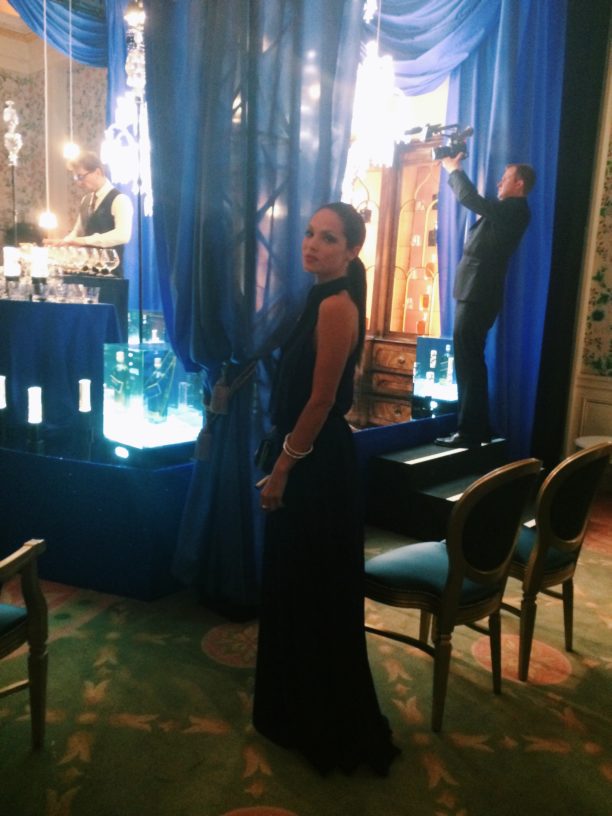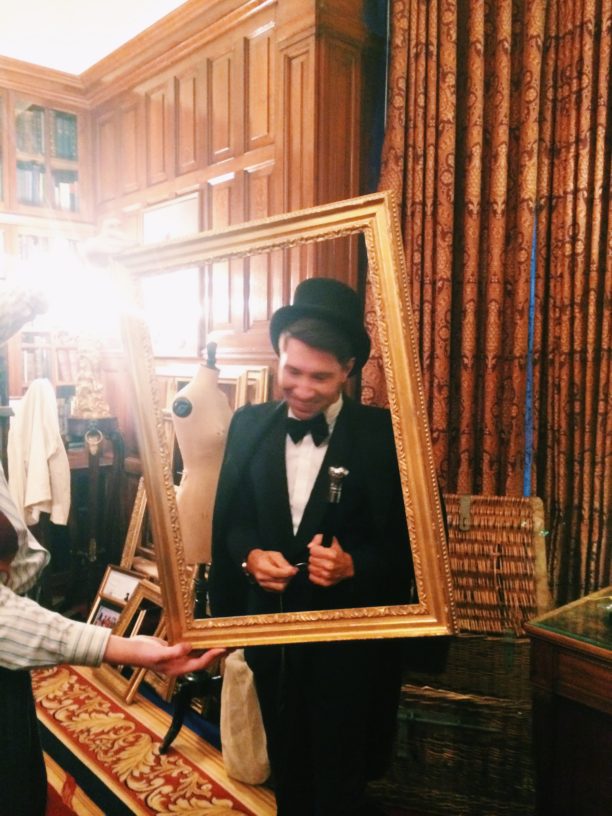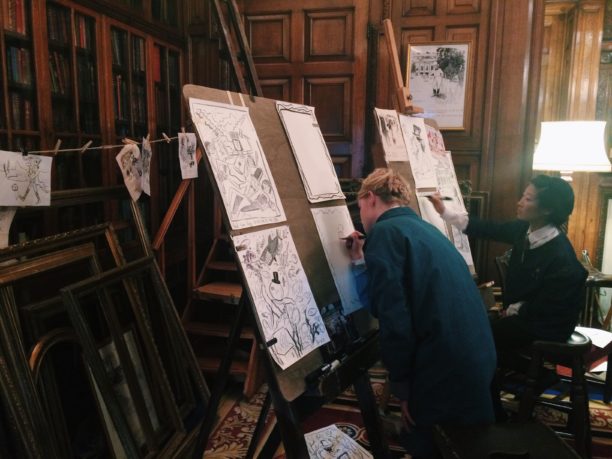 Ebbene si, che Jude fosse il testimonial del brand lo sapevo bene, ma ingenuamente non credevo di trovarlo all'evento, nel senso, a due passi da me, in diverse occasioni, tanto da -whatsappare- le amiche a raffica con una descrizione dettagliata di ogni suo gesto e movimento. D'altra parte lo abbiamo amato tutte, in ruoli drammatici e comici, attore oggettivamente completo, che io ho scoperto ormai 10 anni fa nel ruolo di Alfie (Aaaaah!) torniamo a noi. Il nostro percorso di degustazioni si è concluso all'interno di una magnifica sala, allestita elegantemente per la cena, fatta di un ricco menù, del quale, molti piatti aromatizzati al whisky. Per chiudere in bellezza e lasciarci definitivamente a bocca aperta, lo spettacolo di danza e le performance teatrali di un preparatissimo gruppo di attori e performer, che in costumi di scena, hanno raccontato danzando alcune tappe storiche della storia di Johnnie Walker. Tutto questo, non su di un semplice palco, ma direttamente sui lunghi tavoli della sala, dove poco prima stavamo cenando, a pochi centimetri da noi commensali,rendendoci partecipi di questo spettacolo meraviglioso.
Abbiamo lasciato il Merchant Taylors felici di aver sperimentato un'esperienza unica, lasciandoci alle spalle un'
atmosfera sognante e i nostri abiti eleganti
, che per una notte ci hanno riportati indietro nel tempo, alla scoperta della storia di Johnnie Walker e della sua essenza. Grazie a 
Costume National
 per avermi vestita in questa occasione, con un meraviglioso e lunghissimo abito blu.