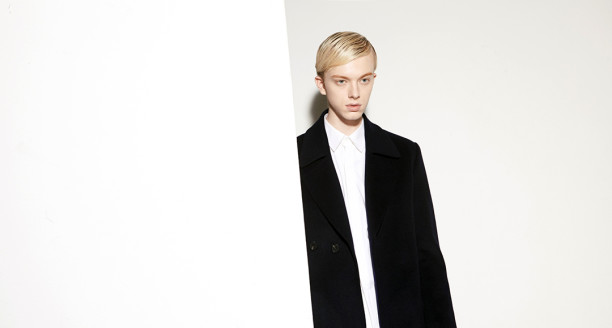 Mi sono imbattuta in BLINDNESS quasi per caso. Ho fatto una veloce ricerca, e quello che posso dirvi è semplicemente: attenzione alla Corea e alla miriade di brand emergenti che stanno arrivando! Mi piacciono moltissimo, ne parleremo in futuro e sono sicura gradirete anche voi.
BLINDNESS
Fondato nel 2013 da Shin Kyu Yong, Lee Jong Taek, Hong Juun Ki a Seoul, Corea. Brand emergente che si è fatto subito notare  e del quale hanno già parlato:  Vogue Korea, Dazed & Confused Korea e Harper's Bazaar Uomo.
BLND Studio, rappresenta l'incontro tra l'arte contemporanea e la cultura giovanile, le collezioni si contraddistinguono per l'attenzione ai dettagli e lo stile minimale unito ad un tocco di "mood contemporaneo".
Blindness was founded in 2013 by Shin Kyu Yong, Lee Jong Taek, Hong Juun Ki, in Seoul, Korea. These three designers who have different backgrounds and experiences make the common attraction for BLINDNESS as a partner and as a friend. BLND studio represents the dynamic marriage between contemporary art and youth culture. The collections are defined by its signature minimalism and attention to detail with a touch of contemporary mood.
 Fonte: tutti i diritti restano riservati Blindness