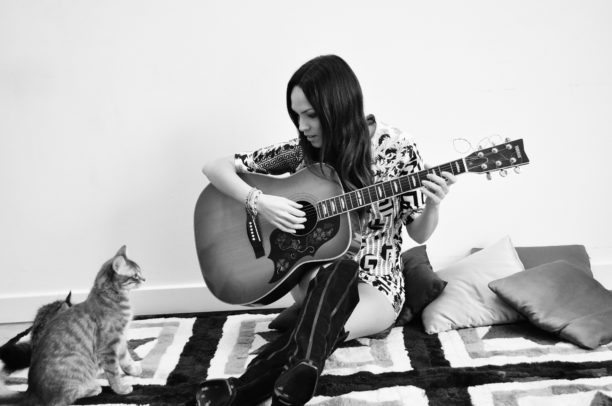 La #MilanFashionWeek è finita. Sono rientrata a casa per scrivere un post su questi "fashionissimi" giorni, finchè non mi sono imbattuta in un articolo su Rolling Stone: "Le domande ideate dallo psicologo Arthur Aron farebbero nascere un amore in 45 minuti. Rolling Stone vi farà innamorare in metà del tempo" … E' stato più forte di me, mi sono auto-intervistata, e ora innamoratevi (!?)
1) Coldplay. Ti piacciono o vorresti inseguirli con un'ascia?
"Para para paradiseeee, para para paradiseee every time she closed her eyes" Sogno di entrare in casa di Chris Martin per rubare la giacca di "Viva la vida tour" e scoprire che lui e Gwyneth sono tornati insieme.
2) Mi sapresti cantare una strofa di un'opera lirica? (Googlando s'impara…)
"…Oh! dolci baci, o languide carezze,
mentr'io fremente
le belle forme disciogliea dai veli!
Svanì per sempre il sogno mio d'amore…
l'ora è fuggita,
e muoio disperato!
E non ho amato mai tanto la vita!"
3)   Che pezzo porteresti a X Factor?
Un mio inedito, ovvio, e ce l'ho, basta che mettiate una microspia nella doccia del mio bagno o rubiate l'hard disk di Andro.id.
4)   C'è un jazzista che ti piace?
Mh, ignorante che non sono altro.
5)   Qual è la canzone più cattiva tra quelle che ti piacciono?
Non saprei, ma posso dirti quella che vorrei fosse sparata appalla al mio funerale…
"But I'm a creep, I'm a weirdo.
What the hell am I doing here?
I don't belong here"
6) Dov'è Elvis in questo momento?
In quella –famosa- isola sperduta, a bere un mojito insieme a Michael (Jackson) e John (Lennon) <3
7) Qual è il pezzo che sai ballare come nessuno?
Thrift Shop, solo con una pelliccia (ecologica) indosso. Sfidami.
8) Una canzone che tutti amano e tu detesti.
Una sola? E daje.
9) Citami le parole di un pezzo di Lucio Battisti, ora.
"Mi sono informato c'e' un treno che parte alle 7 e 40
non hai molto tempo il traffico e' lento nell'ora di punta
Ti bastano dieci minuti per giungere a casa, la nostra
la chiave ricorda che e' sempre li', li' sulla finestra…"
10) Con chi usciresti a cena?
LUI: Shakira, Beyoncé, Lady Gaga
LEI: Justin Timberlake, Kanye West, Pharrell Williams
Pharrell Williams, tipo ORA-SUBITO-IMMEDIATAMENTE.
10) Puoi tornare indietro nel tempo e impedire a uno di questi di far carriera: Ligabue, Vasco, Jovanotti. Chi scegli?
Che domanda bastarda, non me ne voglia Liga, ma Vasco –non è un segreto dai lo sanno tutti- è stato colonna sonora della mia adolescenza. Jova non si tocca, soprattutto da quella volta che "Sei dell'87? Hai gli anni della mia carriera!" la gioia.
12) Il più bel concerto che hai mai visto nella vita?
RHCP nel 2006, al Forum di Assago insieme a: il mio miglior amico, un livido di transenna che copriva spalla-fianco-gamba, la febbre a 38 e una bottiglietta d'acqua con sciolte due aspirine (che tutti continuavano a chiedermi se avessi dell' Md)
13) Quale rockstar vorresti essere per un giorno?
Un giorno vorrei essere una rockstar. È diverso.
14) È meglio la musica americana, inglese o italiana?
Era meglio quando si stava peggio e nel dubbio mi piacciono quelli che cantano in vonlenska.
15) Che strumento vorresti essere?
Diventerò una bellissima chitarra. Ne sono certa.
16) Quale dei quattro Beatles preferisci?
In un universo parallelo son sicura di esser stata "il quinto".
17) La tua colonna sonora di film preferita?
Più di una, ma la malinconia di Two Lovers…
18) Che canzone mi canteresti in una serenata sotto il balcone?
Sveglierei il condominio così "YOUUUU AND MEEEE YOUUUU AND MEEEE NOBODY BABY BUT YOU AND ME!" in attesa di una meritatissima secchiata d'acqua.