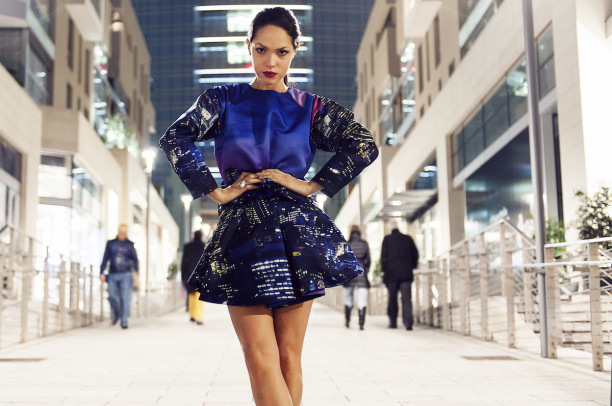 Big City Life, 
Me try fi get by, 
Pressure nah ease up no matter how hard me try. 
Big City Life, 
Here my heart have no base, 
And right now Babylon de pon me case. 
People in a show, 
All lined in a row. 
We just push on by, 
Its funny, 
How hard we try. 
Take a moment to relax. 
Before you do anything rash.
Big City Life – Mattafix 
Total Look Alab Milano
Shoes Alberto Guardiani
Photos by Carlotta Coppo