Dal 2011 i dati relativi alla percentuali di lettori italiani si sono notevolmente abbassati fino a stabilizzarsi ad un 42 percento che legge almeno 1 libro l'anno. Non siamo certo un paese di lettori accaniti, nonostante una serie di iniziative mirate per tentare di avvicinare i non lettori o gli "sporadici" ai libri.
Hanno preso piede circoli di lettura, catene on line a sostegno della cultura libraria e iniziative come #ioleggoperchè la campagna di promozione del libro e della lettura, che si tiene una volta all'anno e chiama a raccolta i lettori di tutta Italia trasformandoli in "messaggeri decisi a coinvolgere nel piacere della lettura chi non legge o legge poco".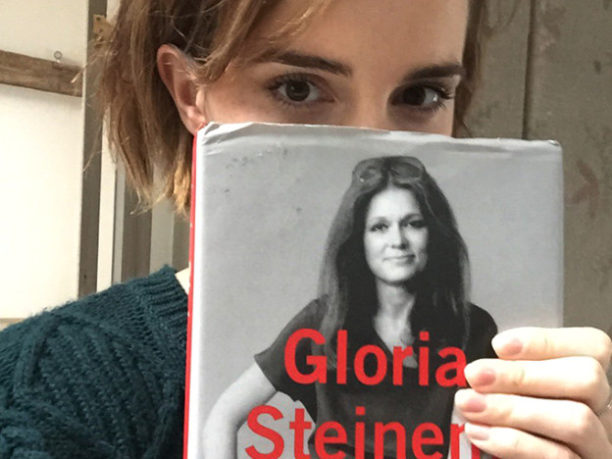 A livello mondiale molte sono le iniziative e le star che scendono in campo per sensibilizzare sul tema, tra tutti Emma Watson. L'attrice inglese ha fondato lo scorso anno Our Shared Shelf, uno scaffale di letture femministe su Goodreads, il social network dedicato ai libri, con recensioni e scambi di opinioni tra lettori, che ha coinvolto in soli tre giorni quasi 80 mila tra donne e uomini. Il primo titolo suggerito dalla stessa Watson è stato My Life on the Road di Gloria Steinmen, pilastro del movimento di emancipazione femminile americano. Le lettrici e i lettori avevano due settimane di tempo per leggere, sottolineare e aggiungere commenti a margine, dando vita ad un circolo letterario guidato dalla Watson. Su Goodreads è quindi partito il gruppo con l'obiettivo di discutere un libro al mese, scambiandosi conoscenze di varia natura.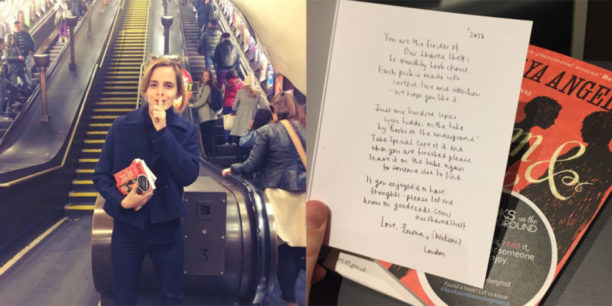 Sempre da Emma Watson è partita lo scorso mese l'altra iniziativa. L'attrice ha deciso di lasciare per la metropolitana di Londra dei libri con all'interno un biglietto firmato da lei. Books on the Underground, questo il nome del gruppo, sta seminando per la metro londinese due volte al mese alcuni libri, con l'intento di raccogliere a sua volta lettori che, una volta finiti i libri, li lascino in metro, dando vita ad una catena pressoché infinita.
L'ultima iniziativa invece arriva dal Brasile. La casa editrice brasiliana L&PM Editores, ha ideato un modo per ovviare il problema dei libri ingombranti, ma di vitale importanza, durante i viaggi (lunghi o meno) sui mezzi pubblici: i libri possano essere utilizzati anche come biglietti. Il loro nome è Tickets Books, una serie di dieci fascicoli da collezione che hanno come copertina una mappa della metro. Ogni libro consente 10 viaggi e i titoli scelti finora sono vari e vanno da i Peanuts ("Friendship") a Il Grande Gatsby, Amleto, le poesie di Neruda, perfino Agatha Christie.
Mille e uno modi per avvicinarsi o continuare sulla strada della lettura. Come diceva Flaubert: "Non leggete, come fanno i bambini per divertirvi, o, come gli ambiziosi, per istruirvi. No, leggete per vivere".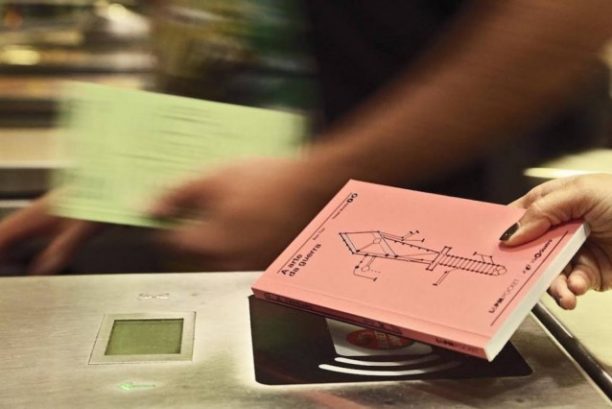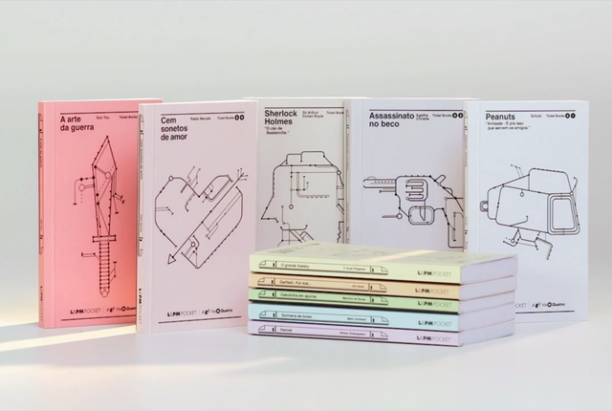 Pushed by Luisa Lenzi