Paese che vai festival che trovi. L'estate europea propone molti festival in cui sentire in una manciata di giorni alcuni dei più importanti artisti della musica mondiale, dal pop, al rock e l'hip hop: ce ne sono praticamente in ogni paese, più o meno longevi e magari può essere anche un'ottima scusa per visitare la città che li ospita e la zona circostante.

Quindi scegliete il vostro genere musicale preferito e pronti a partire!
Sonar
Dove: Barcellona (Spagna)
Quando: 15-17 giugno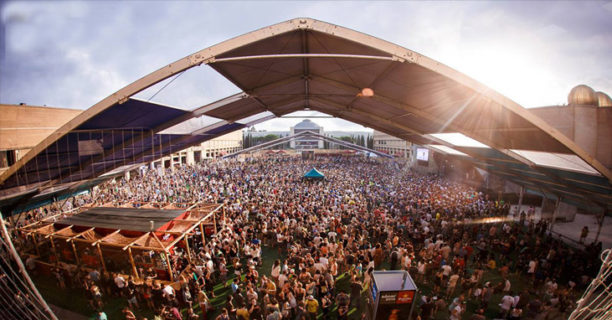 Fin dal 1994 il Sonar è uno dei più importanti festival di musica elettronica in Europa. I nomi di quest'anno sono Nicolas Jaar, i Justice, i Moderat, Eric Prydz, i De La Soul, Nina Kraviz, i Calms Casino, Cashmere Cat e Damian Lazarus.
Leggermente più vario come programmazione rispetto all'elettronica pura del Tomorrowland in Belgio, il festival si divide tra la parte diurna vicino alla Rambla, in centro città, e una parte notturna dalle 22 in poi all'Hospitalet de Llobregat, a sud ovest del centro. Tutt'intorno eventi collaterali da non perdere.
Exit
Dove: Novi Sad (Serbia)
Quando: 5-9 luglio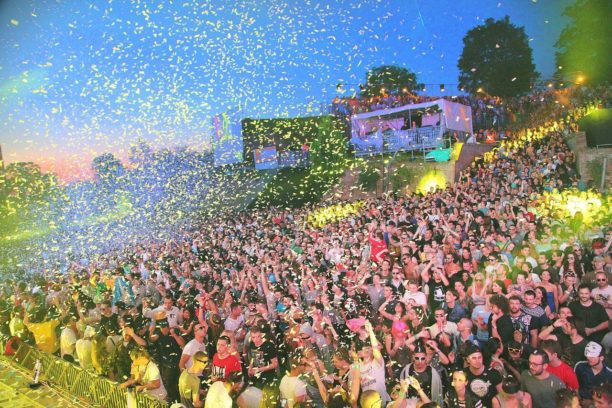 Il festival Exit esiste dal 2000 e si svolge nella fortezza di Petrovaradin, a Novi Sad, in Serbia a nord di Belgrado. È nato come evento di un movimento giovanile che chiedeva la democrazia nel paese, ed è stato citato per anni tra i migliori festival europei tra quelli un po' meno conosciuti, fino a diventare uno dei più famosi. Quest'anno suoneranno i Killers, Liam Gallagher, Paul Kalkbrenner, Duke Dumont, Robin Shulz, Hardwell, Alan Walker, i Lost Frequencies e gli Years & Years.
Primavera Sound
Dove: Barcellona (Spagna)
Quando: 31 maggio – 4 giugno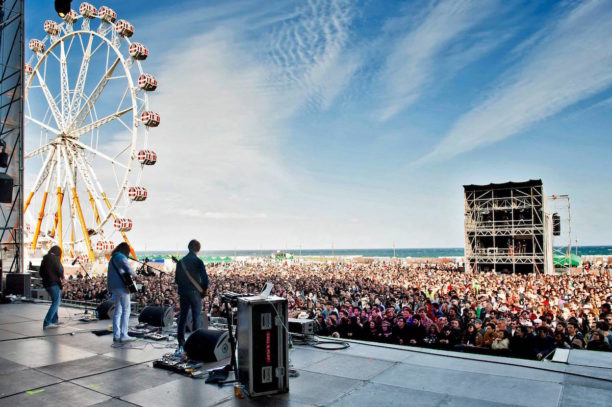 Torniamo in Spagna ancora a Barcellona per parlare del primo importante festival della stagione estiva è anche il più famoso d'Europa, insieme al Glastonbury. Il Primavera Sound si tiene dal 2001, dal 2005 è al Parc del Fòrum, poco a nord del centro della città. È un festival storico e particolare, perché intanto non prevede una zona per campeggiare: bisogna trovarsi un posto per dormire in città, permettendo al festival di amalgamarsi con la vita cittadina. Parti di line up: Arcade Fire, Frank Ocean, Bon Iver, Aphex Twin, gli XX, Van Morrison, Grace Jones, Solange, Skepta, gli Slayer, i Run the Jewels, Mac DeMarco, Flying Lotus, Miguel, Sampha, Angel Olsen, i Teenage Fanclub, i Japandroids.
Glastonbury Festival
Dove: Pilton (Inghilterra)
Quando: 21-25 giugno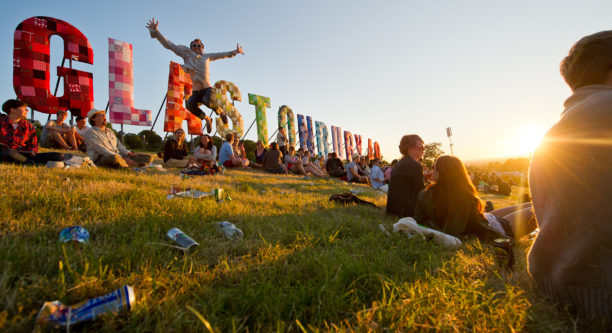 L'equivalente europeo per fama e prezzo (280 euro i biglietti per 5 giorni) del Coachella, Glastonbury è il festival più famoso d'Europa. In passato tutti hanno suonato qua, da David Bowie a Kanye West. C'è molto fango ed è super famoso per le varie celebrities che prendono parte ai concerti (un po' come il Coachella appunto). Se siete tra i fortunati che sono riusciti ad acquistare un biglietto, quest'anno vi vedrete Radiohead, Foo Fighters, Ed Sheeran, Katy Perry, gli XX, i National, Solange, Lorde, i Run the Jewels, i Justice, Stormzy, gli Chic, i Major Lazer, gli Alt-J, Lorde, Father John Misty, Flaming Lips, Goldfrapp and much more.
Flow
Dove: Helsinki (Finlandia)
Quando: 11-13 agosto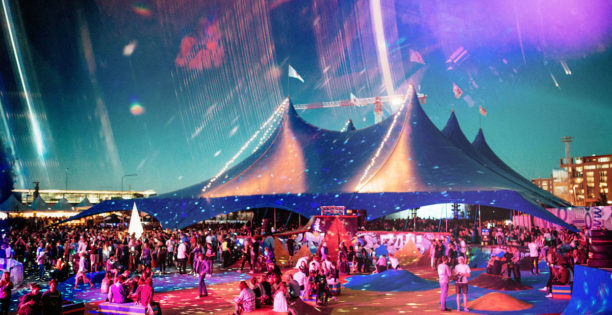 Spostiamoci nella fredda Finlandia per un festival molto cool. Il Flow Festival è arrivato alla sua quattordicesima edizione, e da qualche tempo si tiene nella centrale elettrica in disuso di Suvilahti, a nord est del centro di Helsinki. All'inizio era un festival di jazz e soul, ma ora ci sono concerti di tutti i tipi, accompagnati da eventi di cinema, arti visuali e design.
Line up: Frank Ocean, Lana Del Rey, gli XX, Aphex Twin, Flume, Ryan Adams, i Moderat, i Goldfrapp, i London Grammar, Young Thug, Vince Staples, Car Seat Headrest, Angel Olsen.
E in Italia? Tra i festival da non perdere ci sono lo Spring Attitude a Roma (25-27 maggio) per la musica elettronica, il Siren Festival a Vasto (27-30 luglio), l'Home a Treviso (30 agosto – 3 settembre), il Ferrara Sotto Le Stelle a Ferrara (date sparse dal 20 giugno al 27 luglio), l'Ypsigrock a Castelbuono (10-13 agosto a Palermo), Unaltrofestival a Milano per la musica indie. Insieme ai grandi festival storici che durano anche un mese come il Lucca Summer Festival a Lucca, il Pistoia Blues a Pistoia, il Rock in Roma a Roma.
Pushed by Luisa Lenzi